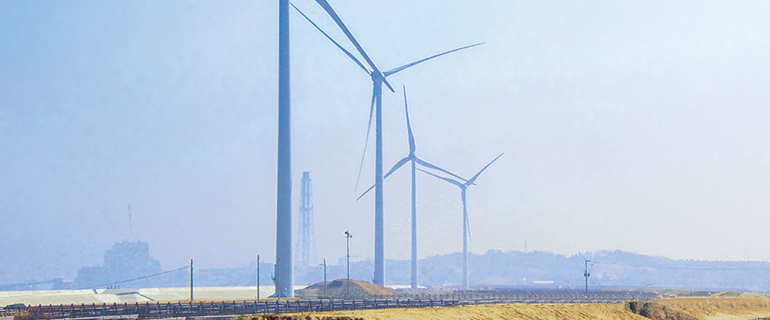 Experiences offered through current tours
Experiences offered through current tours
Commutan Fukushima
Through interactive displays, a dome theater, and more, visitors can learn about environmental issues, radiation, and the current situation in Fukushima, which has directly experienced a nuclear disaster. Visitors can talk with English-speaking staff, allowing them to gain an even deeper understanding.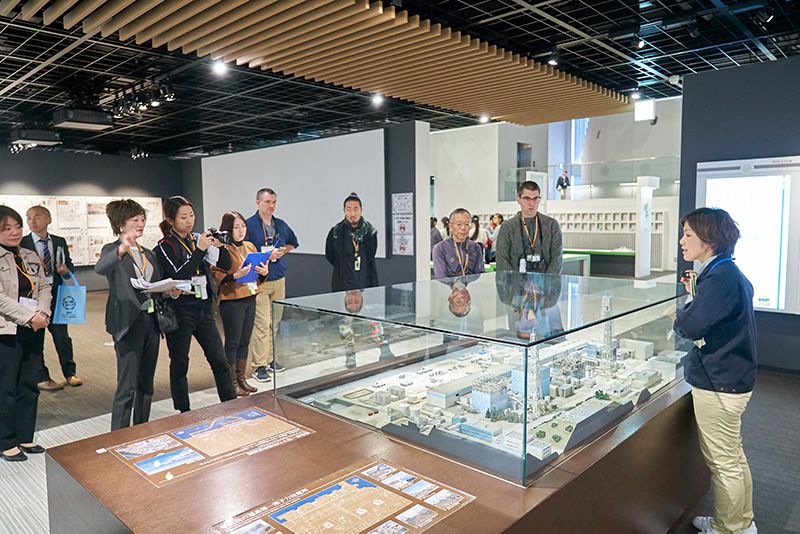 TEPCO Decommissioning Archive Center
Located 20 minutes by car from Fukushima Daiichi Nuclear Power Station, TEPCO Decommissioning Archive Center was opened in Tomioka Town by TEPCO as a facility where memories and records relating to the nuclear disaster could be preserved. The exhibition displays show the course of events that followed the nuclear disaster of March 11th 2011. There are panel displays and videos explaining how contaminated water is processed, as well as images of actual areas where decommissioning work is being carried out.
National Route 6
Drive along National Route 6 by bus. This route travels quite close to Fukushima Daiichi Nuclear Power Station, and passes through sections which have long been inaccessible to the public. Even today, areas designated as "Difficult-to-Return Zones" may only be passed through by car.
Namie Town Area
When considering the disasters of March 2011, a lot of emphasis is placed on the Nuclear Disaster when it comes to Fukushima Prefecture. However, the people of Fukushima also suffered a great deal due to the tsunami of March 11th 2011. Participants can visit Ukedo Elementary School, which was struck by a 15-meter-tall tsunami during the disaster, and Ukedo Fishing Port, which is in the middle of restoration work.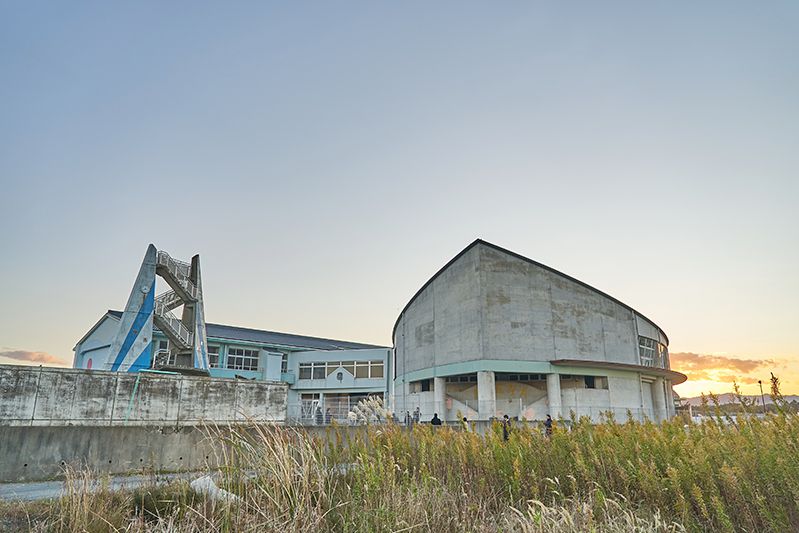 Lecture from Akihiro Yoshikawa of AFW
Akihiro Yoshikawa, a former employee of TEPCO, founded AFW(Appreciate FUKUSHIMA Workers)after being involved in restoration work at Fukushima Daini Nuclear Power Station, which was also damaged during the disaster. Akihiro provides participants with the opportunity to learn about nuclear power stations, the decommissioning process, and more, through his presentations and interactive discussions.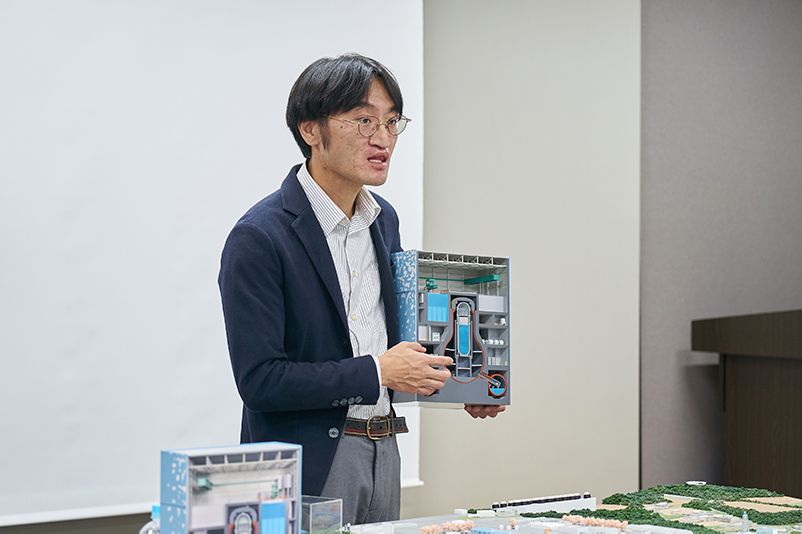 Happy Road (Approved Specified Nonprofit Corporation) Lecture from Yumiko Nishimoto (President)
During this lecture, participants are invited to think about revitalization and initiatives which positively impact the future. Yumiko Nishimoto speaks about her experience at the heart of many community-building and regional development initiatives within the Hamadori coastal area, including 'High School Summit', whereby local adults and high school students present their ideas and hopes for the future.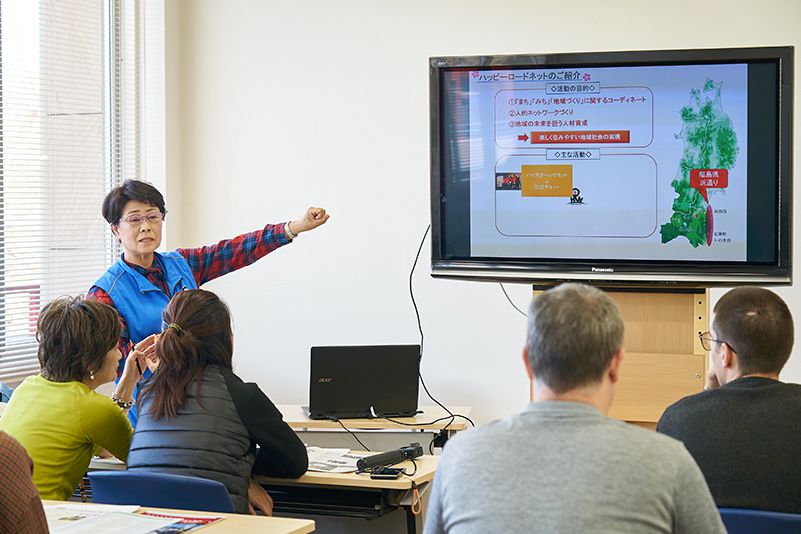 Volunteer experiences (such as weeding) run through Fukushima Hamakaido Sakura Project
Sakura Project is involved in planting sapling cherry blossoms trees along the 163 km-long section of National Route 6, which stretches between Iwaki City and Shinchi Town. People from all over the country are invited to donate to the cause, and in return become the 'owner' of one of the planted cherry blossom trees. By taking part in volunteer activities, participants can actively contribute to supporting the future of the region.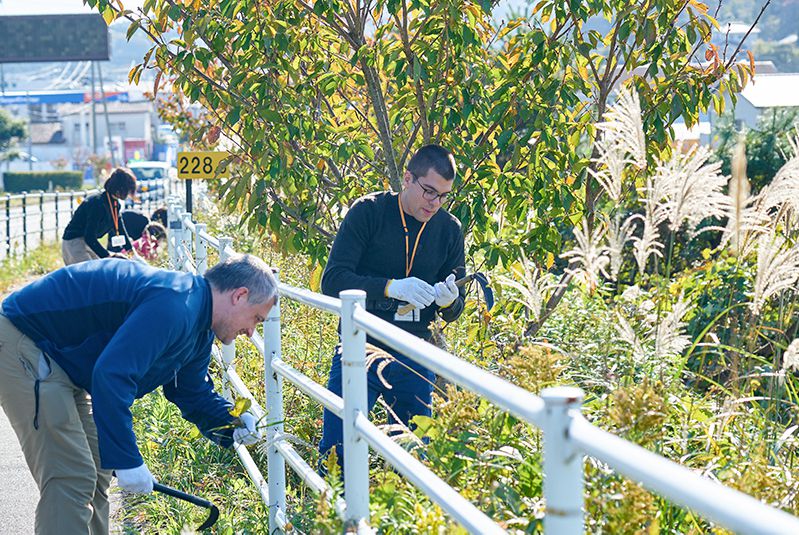 Workshop with the tour's Field Partner
Participants reflect on the trip with their Field Partner, who joins participants for the length of the tour. During mini-workshops, tour participants discuss what they have seen, heard, thought, and felt, when visiting the coast. From becoming more aware of energy use in everyday life, to discovering what it takes to create a community ready to face the challenges of the future, participants are invited to speak about what they have learned during the tour.